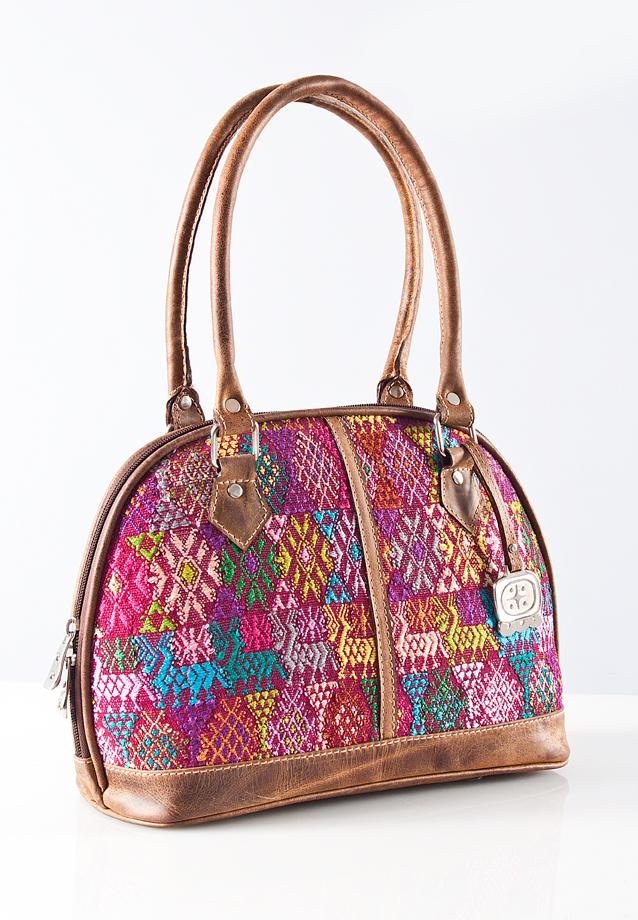 MICHI SMALL
Brown Leather and typical huipil from Tactic, Cobán.
Product Description
This bag is unique!
Perfect to use with jeans
Information about the huipil: 
The embroidery fabric is made by a huipil or blouse of a native woman which is not only a wonderful work of art, but a living manifestation of their beliefs , their Mayan, Spanish and Moorish influence; In addition it contains symbols of her birthplace, social status there, her skill in the art of weaving and finally her preferences regarding motifs, designs and colors always within the rules of tradition.
The huipil , besides of being a beautiful suit, is full of meaning: the phenomenon of nature , the sun, the cardinal points , corn, several animals and other important cultural elements are part of the designs. Each region has a huipil that represents it : they are like walkers flags, carried by their women .
Additional Information
| | |
| --- | --- |
| Weight | 0.50 kg |
| Dimensions | 40.64 x 14 x 25.4 cm |